Individual Author(s) / Organizational Author
Kelly, Christina
Abner, Kristin S.
Stojanovski, Kristefer
Publisher
Partners for Advancing Health Equity
Publication
Partners for Advancing Health Equity Blog Series
Abstract / Description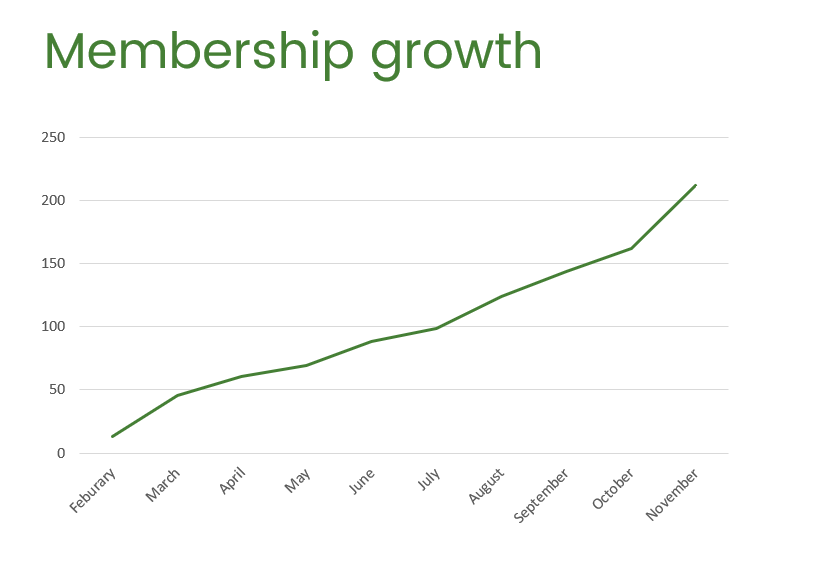 The Partners for Health Equity (P4HE) collaborative promotes innovation in health equity by facilitating active learning and collaboration between people and organizations about critical health equity topics. In 2022, P4HE grew to 212 members across academia (45%), civil sector (21%), government (14%), private (13%), and philanthropy (7%).
We facilitated 11 virtual engagements on advancing health equity including 8 webinars and 3 interactive membership sessions. Through webinars, experts and members explored health equity issues of pregnancy-related mortality, LGBTQ+ health and policy, media and communications, structural violence and gun violence, housing, nutrition, immigrant health. P4HE also launched an action oriented health equity library and curated 129 resources in our library. We finished the year with a hybrid Summit hosted in New Orleans in December 2022,to reinforce P4HE's foundation, foster collaboration across sectors, and promote action in advancing health equity in research, practice, and policy.
But what has the P4HE Collaborative learned so far? And how can those lessons be leveraged to impact change?
Our collective lessons in health equity have centralized the need to move research into action. Effective action will leverage collaboration for human-centered, community-driven solutions that impact underlying structures and contribute to cultural change.
Key takeaways from our webinars and summit include:
We must disrupt the boundary between community and academia. They are not two separate things. Academia's relationship to its community cannot be extractive. Academia is part of the community, and the relationship cannot only exist to produce something, but to do something that is more continuous. - Joao Paulo (JP) Connolly, Organizing Director, Austin Justice Coalition
It is impossible to tackle the problem of health inequities without tackling resource inequities. Unless one links these two, one goes down the path of very narrow health-specific intervention that obviate a focus on the fundamental causes which are inequities in resources. - Dr. Sandro Galea, Dean of Boston University School of Public Health
The work we're doing in health equity is affected by the environment which we're operating and if we don't work to change that environment then what we're doing is tinkering at the edges. - Dr. Cara James, President and CEO of Grantmakers in Health
Scientists cannot simply take western structures of knowledge, and "add indigenous and stir", and expect a perfectly native-flavored synthesis of the two ways of knowing. - Dr. Karina Walters, co-director, Indigenous Wellness Research Institute, University of Washington
We must redesign communities to move people out of harm's way and into places where renewable energy, green spaces and structures are the norm and not the exception reserved for well-resourced white folks only. - Vernice Miller-Travis, Executive Vice President and Social Justice Lead with the Metropolitan Group
Next steps for health equity. The major themes highlight steps and considerations such as centering community priorities and leveraging collaboration for impact. This new Culture of Health must foster safe, inclusive environments, across the multitude of sectors that shape health.
To join the journey on advancing health equity for all, please think about:
Joining the collaborative. Become a member of the Partners for Health Equity Collaborative and join us for opportunities to connect and learn as we focus on action-oriented items and opportunities for additional skill-building throughout the next year.
Sharing your knowledge. P4HE values your collaboration! Share your thoughts, favorite resources or suggest topics for the Collaborative here. Collaborate live in our upcoming webinars and virtual workshops:
Webinars

February 28, 2023 Moving to Action: Applying P4HE Learnings to Address Urgent Health Equity Matters (details and registration below)
March 28, 2023 What Works? Setting Health Equity Visions for Success Part 1
April 18, 2023 What Works? Setting Health Equity Visions for Success Part 2
May 16, 2023 Balancing Business and Health Equity: Private Sector Efforts
June 20, 2023 Building Partnerships for Health Equity Advocacy
July 18, 2023 Centering Global and Indigenous Solutions for Health Equity

Virtual Workshops

We are launching a series of virtual workshops to support the Collaborative's application of learning opportunities into practice. Each workshop will be a three-part series, held over three months, to move from learning to creating.
#P4HEwebinarFebruary2023